Agreement Signed with Lebanese University on Student Mobility
30/06/2019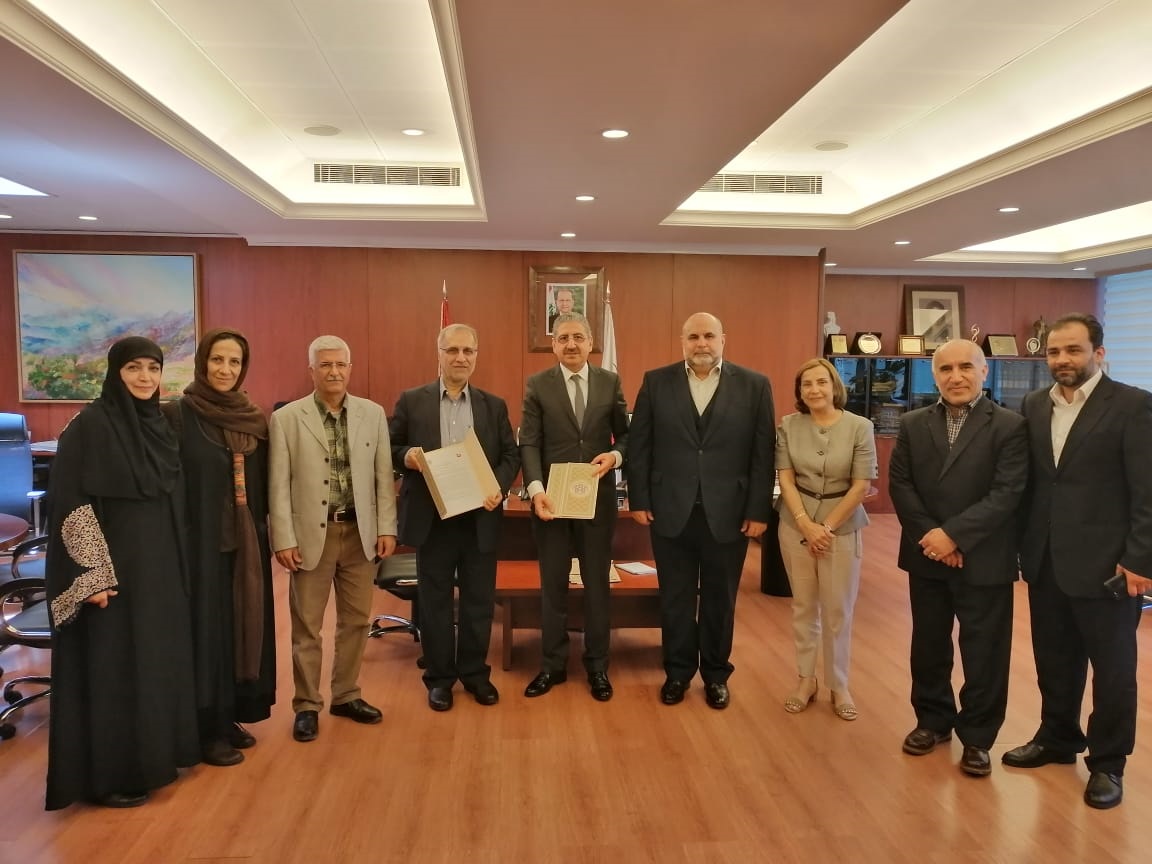 Directorate for International Academic Cooperation —
Following the previous signature of a memorandum of understanding on acientific cooperation between Allameh Tabataba'i University and Lebanese University, an Agreement on Student Mobility was signed between the two institutes.
In a visit to the University of Lebanon, a number of faculty members from Allameh Tabataba'i University (ATU) held four sessions in difference Faculties of the Lebanese University (LU) and discussed the grounds for further cooperation between the two institutes. In this session, Prof. Mohamad Mohsen, Professor of Communication Science and Dean of the LU Doctoral School of Literature, Humanities, and Social Sciences, as well as Dr Tolal Atrissi, distinguished Professor of Journalism in Lebanon, joined the editorial board of the New Media Sudies Journal at ATU School of Communication Sciences, ATU's Public Relations Office reports.
Regional cooperation within the framework of the UNESCO Chair on the Communication of Science and Technology was another point agreed upon by the parties. ATU delegation then met with the LU President, Prof. Fouad Ayoub. Prof. Ayoub emphasized the importance of increasing the relations between Iranian and Lebanese academic community and enacting a more effective regional role in reducing tensions and providing a platform for the establishment of sustainable peace, and called for increased bilateral academic exchanges and joint research projects, and the establishment of joint/double degree programmes, especially in the fields of Persian and Arabic languages.
ATU's delegation then visited the Dar al Maaref Alhikmiah where the Arabic version of Dr Gholamreza Zakiani's volume, published by this institute, was unveiled. The delegation also met with Dr Firouznia, Iran's Ambassador to Lebanon, and discussed the importance of developing academic ties with top Lebanese lecturers especially in the fields of humanities and social sciences.
The LU, with more than 80 thousand students and about 2500 lecturers, is the largest comprehensive university in Lebanon, and numerous distinguished, renowned scholars in political, legal, economic, and social fields are among its alumni or lecturers. It dates back to 1953 and enjoys broad relations with various world countries.
Close
Search in ATU news archive
MORE NEWS

Jan. 2, 2021
Dec. 26, 2020
Dec. 12, 2020
Dec. 12, 2020
Nov. 14, 2020
News Archive