Discovering the Silk Road: A free online session
21/05/2020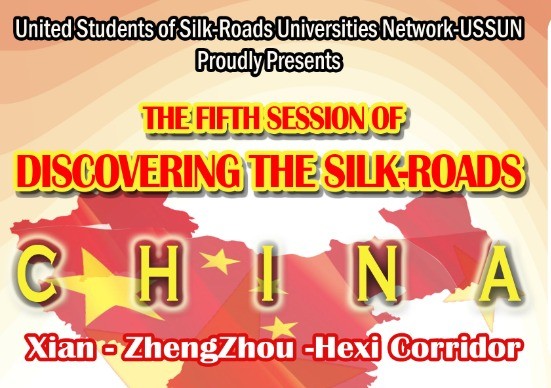 Directorate for International Academic Cooperation-
The United Students of the Silk Road Universities Network (USSUN) is going to hold an online session on 23 May 2020.
Following previous sessions entitled "Discovering the Silk Road", the fifth session of the USSUN is planned to be held online on 23 May 2020 on ATU"s online events platform. 
More detailed information is available from the poster inserted below.
Note: The event is free and open to all academics interested in the field.
To participate in the event, you should just enter the room at 18:00 to 19:30, 23 May 2020, and enter the room as "میهمان".
Event link: https://meeting.atu.ac.ir/ch/ussun
Your comments and questions about our news are highly welcome at
ennews@atu.ac.ir
. Your emails will be answered as soon as possible.
Close
Search in ATU news archive
MORE NEWS

Nov. 14, 2020
Oct. 25, 2020
Oct. 24, 2020
Oct. 16, 2020
Oct. 17, 2020
Oct. 18, 2020
News Archive