MoU signed with Beijing Language and Culture University
16/06/2020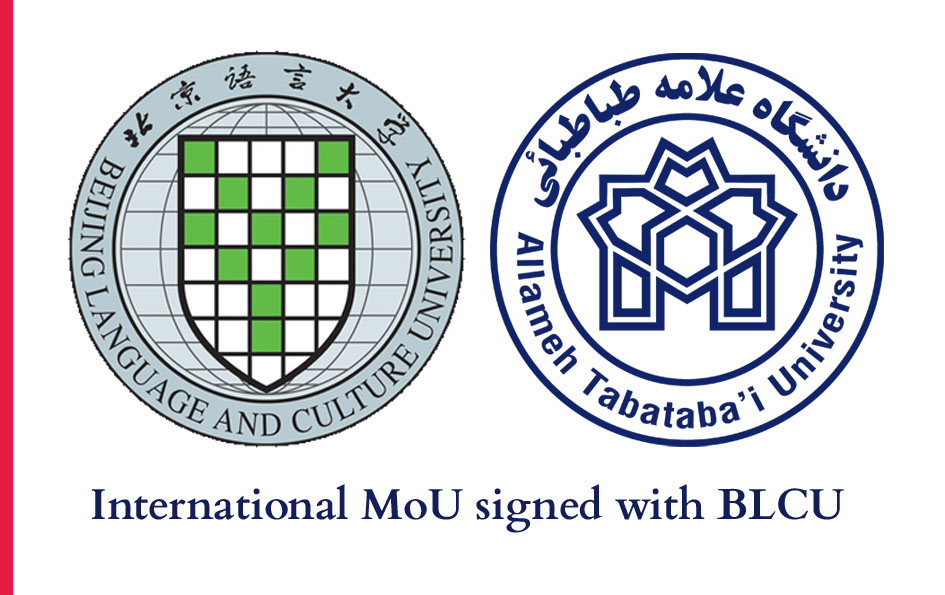 Allameh Tabataba"i University and Beijing Language and Culture University signed an MoU on academic cooperation on 16 June 2020.
In an online session held on Tuesday, 16 June 2020, presidents of Allameh Tabataba"i University (ATU) and Beijing Language and Culture University (BLCU) signed an MoU on academic cooperation.
During this session, Professor Hossein Salimi, ATU President, introduced ATU and noted the university"s previous academic cooperation with China. He then pointed to ATU"s various potentials and added that the Chinese Language Department and the Center of China Studies could be the main bridges between the two institutes for expanding academic ties.
Salimi then said that Dr Abbasali Vafaei, a faculty member at ATU, is currently the cultural advisor/attache at Iran"s Embassy in China, and ATU has had sessions with the Chinese Ambassador to Tehran, which all signify a bright landscape in the future of the relations between ATU and the Chinese universities.
ATU President pointed to the university"s extensive online activities during the Pandemic and proposed the BLCU to hold joint online events with ATU, including joint online degree programmes, online seminars and conferences, and joint research projects in the critical area of One Belt, One Road.
Then, professor Liu Li, President of BLCU, pointed to the rich historical and civilisitional backgrounds of Iran and China and agreed with Salimi in the potentials of the New Silk Road in connecting the ties between the two universities. He then welcomed ATU"s proposals to conduct joint international cooperation and hoped in the near future, with the end of the Pandemic and closing of the lockdowns, a delegation from BLCU could visit ATU and discuss furtur details on cooperation.
BLCU has been established since 1962. It is the only university in China that specializes in offering Chinese language and culture courses to foreign students. BLCU provides courses in various fields, including foreign languages, Chinese language, information science, economics, arts, etc. Since its establishment, the university has trained about 200,000 foreign students in Chinese language and culture from 183 countries and regions. BLCU is currently comprised of 3 faculties, 9 independent schools and 8 research centres.
Your comments and questions about our news are highly welcome at
ennews@atu.ac.ir
. Your emails will be answered as soon as possible.
Close
Search in ATU news archive
MORE NEWS

Nov. 14, 2020
Oct. 25, 2020
Oct. 24, 2020
Oct. 16, 2020
Oct. 17, 2020
Oct. 18, 2020
News Archive