Swedish and Italian Lecturers Teaching at International Workshops Held in ATU
06/02/2019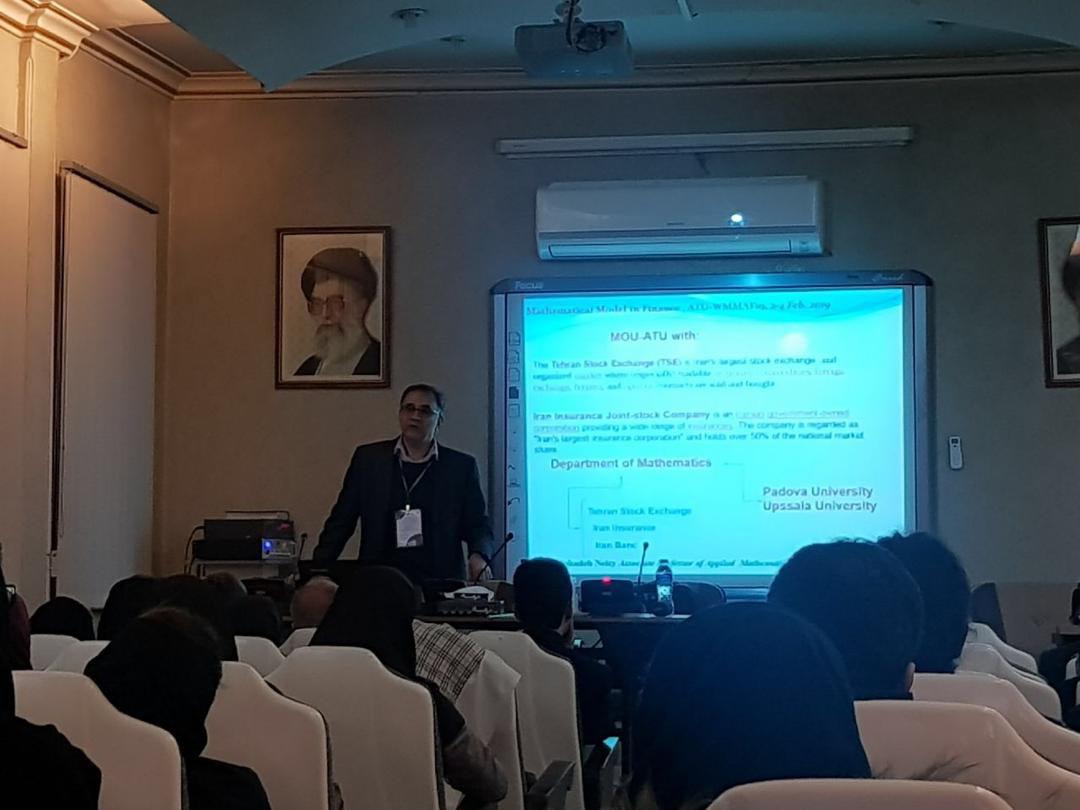 Three Swedish and Italian lecturers are teaching and speaking at two international workshops held in ATU Faculty of Mathematical Science and Computer.
Directorate for International Academic Cooperation —
This week ATU is holding two international workshops on mathematical science in the Faculty of Mathematical and Computer Sciences.
Dr Abdossadeh Neisi, Associate Professor of Mathematical Science at Allameh Tabataba"i University (ATU) and Director General for Research Support at the Iranian Ministry of Science, Research and Technology (MSRT), is holding two international workshops in partnership with two leading international scholars from Sweden and Italy.
ATU Faculty of Mathematical and Computer Sciences is host to and holding the second international workshop entitled "Financial Models and Radial Functions" as well as the 3rd International Workshop on "Meshless Methods and Their Application in Finance" from 2 to 7 February 2019. The workshops are being taught by Dr Elisabeth Larsson, faculty member and head of the Department of Information Technology at University of Uppsala (Sweden), and Dr Stefano De Marchi and Ms Emma Perracchione from University of Padova (Italy). The Workshops are held to follow and implement the international memorandum of understanding signed with University of Padova. Dr Elizabeth Larson is a renowned international scholar in the field of mathematical science and it is the first time she is attending Iran and ATU.
Your comments and questions about our news are highly welcome at
ennews@atu.ac.ir
. Your emails will be answered as soon as possible.
Close
Search in ATU news archive
MORE NEWS

Nov. 14, 2020
Oct. 25, 2020
Oct. 24, 2020
Oct. 16, 2020
Oct. 17, 2020
Oct. 18, 2020
News Archive