ATU Ranked among the 19 Best Iranian Universities in U-MultiRank 2019
22/06/2019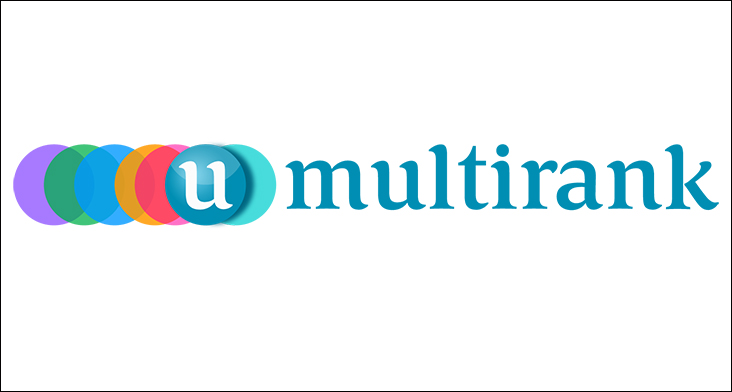 Directorate for International Academic Cooperation —
In the 2019 edition of the U-MultiRank International Rankings, Allameh Tabataba'i University (ATU) was placed among the 19 best Iranian universities.
In the latest edition of its ranking, the U-MultiRank System compared more than 1700 universities from 96 different countries, and ATU was ranked among the 19 top performing Iranian universities. U-MultiRank compares universities in terms of five main categories, including teaching and learning, research, knowledge transfer, international orientation, and regional engagement. The Iranian universities included in the 2019 ranking include Allameh Tabataba'i University; Alzahra University; Amirkabir University of Technology; Islamic Azad University; Ferdowsi University of Mashhad; Iran University of Science and Technology; Isfahan University of Technology; Islamic Azad University of Najafabad; Kashan University; Shahid Beheshti University of Medical Sciences; Shakhes Pajouh Research Institute; Sharif University of Technology; Shiraz University; University of Tabriz; Tarbiat Modares University; Tehran University of Medical Sciences; University of Tehran; K.N. Toosi University of Technology; and Yaz University.
In this rankind, ATU best performed in the categories of "citation rates", "student mobility", "regional joint publications", and student "graduation rate".
U-Multirank is developed and implemented on the initiative of the European Commission by an independent consortium led by the Centre for Higher Education (CHE) in Germany, the Center for Higher Education Policy Studies (CHEPS) at the University of Twente and the Centre for Science and Technology Studies (CWTS) from Leiden University, both in the Netherlands, as well as the Foundation for Knowledge and Development in Spain.
Your comments and questions about our news are highly welcome at
ennews@atu.ac.ir
. Your emails will be answered as soon as possible.
Close
Search in ATU news archive
MORE NEWS

Nov. 14, 2020
Oct. 25, 2020
Oct. 24, 2020
Oct. 16, 2020
Oct. 17, 2020
Oct. 18, 2020
News Archive