ATU Delegation Speaks in Shanghai International Studies University
15/06/2019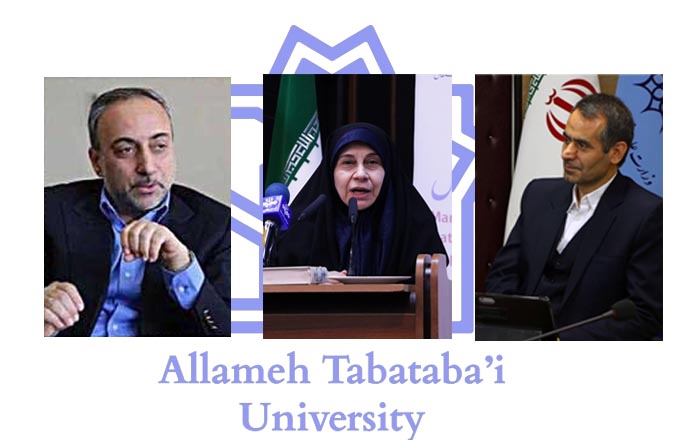 Directorate for International Academic Cooperation —
During their visit to Shanghai International Studies University, ATU Delegation delivered speeches in China.
During their visit to Shanghai International Studies University (SISU) to inaugurate the Saadi Centre for Iranian Studies (SCIS), ATU Delegation, consisting of Dr oloumiyazdi, Dr Olfat, and Dr Iranzadeh, negotiated with the SISU officials and delivered speeches on the theme of relations between Iran and China.
As reported by ATU Public Relations, Dr Hamidreza Oloumiyazdi, ATU's Vice-President for Research, in his speech on "An Introduction to Business Law in Iran" introduced Iran's legal system and portrayed its various elements. According to Dean of SISU's School of Law, this was the first academic speech in China on the Iranian legal system and was warmly received by Chinese students and professors.
Dr Laya Olfat, Dean of ATU Faculty of Management and Accounting, also delivered a speech entitled "Supply Chain Sustainability" and elaborated on the importance of sustainable development in the world today, and expanded on the issue of sustainability in supply chains.
Then Dr Iranzadeh, Dean of ATU Faculty of Persian Literature and Foreign Languages, presented a speech entitled "Introduction to Research Databases in Persian Literature and Iranian Study Centers" for SISU's bachelor's and master's students and professors in the Department of Persian Language and Literature.
Following the warm reception of ATU delegation's speeches, SISU and ATU members agreed on further organisation of workshops and speeches in the two institutes.
Your comments and questions about our news are highly welcome at
ennews@atu.ac.ir
. Your emails will be answered as soon as possible.
Close
Search in ATU news archive
MORE NEWS

Nov. 14, 2020
Oct. 25, 2020
Oct. 24, 2020
Oct. 16, 2020
Oct. 17, 2020
Oct. 18, 2020
News Archive